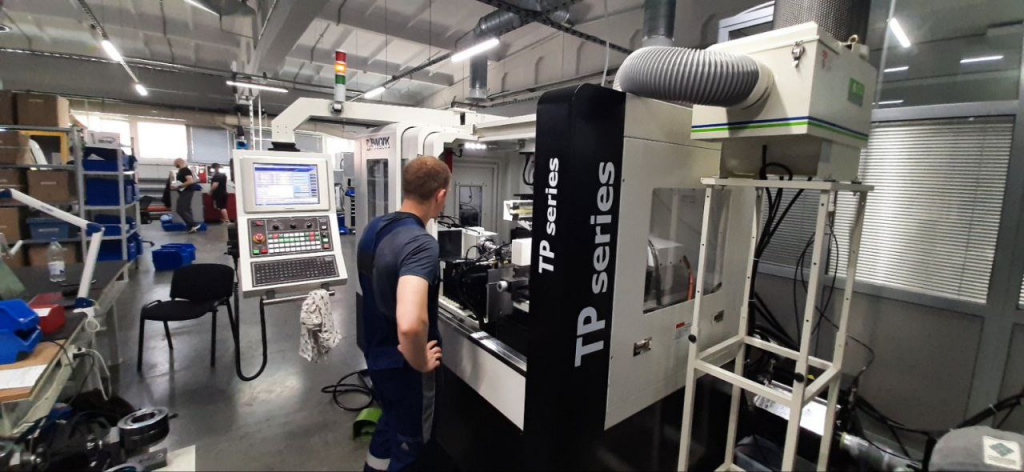 In June specialists of Incore service team visited the Brice factory in Tolyatti to carry out commissioning of a TA-5 CNC Tool Grinder and a TP-4 Precision Cylindrical PINCH/PEEL Grinder.
The tasks of the specialists included the installation of machines, their connection to the power supply, calibration by level together with a mechanic, connection of the filtration system and oil filling and setting up robotic systems. A CNC program was written from scratch for the TP-4 model, the one that was used on the company's machines was suitable for the TA-5. After the connection, three types of details were created in the amount of about 100 pieces for testing the operability of equipment and training personnel.
A complete adjustment and debugging of the workflow was carried out on the machines: installation of the machine by level, checking the geometry according to the manufacturer's T-certificate, checking the completeness of the machine, checking the tooling of the machine for operability, setting up the reference points of the machine, calibration of the binding sensors of the tool and parts, setting up robotic systems.

It was revealed that due to the high degree of protection of our TA-5 machine equipment, which is undoubtedly a plus, causes problems with opening (cheering up) diamond grinding wheels. However, we do not recommend neglecting the safety of personnel for the sake of convenience of work.

Since Brice specializes in the production of metal-cutting tools, the equipment was brought into working condition fairly quickly. The customer uses machines with a similar CNC, and the preparation of the program for the manufacture of a test part on the TA-5 machine was not difficult, the program was transferred from the client's machines. To manufacture a test part on the TP-4 machine, it took writing a control program, but the presence of a simplified interface made this task much easier.