Diagnostics and emergency repairs


Training of the customer's personnel to work on the equipment and its maintenance

Rigging services, installation supervision and installation of equipment

Scheduled maintenance of machine tools

Subscription service of the fleet of CNC machines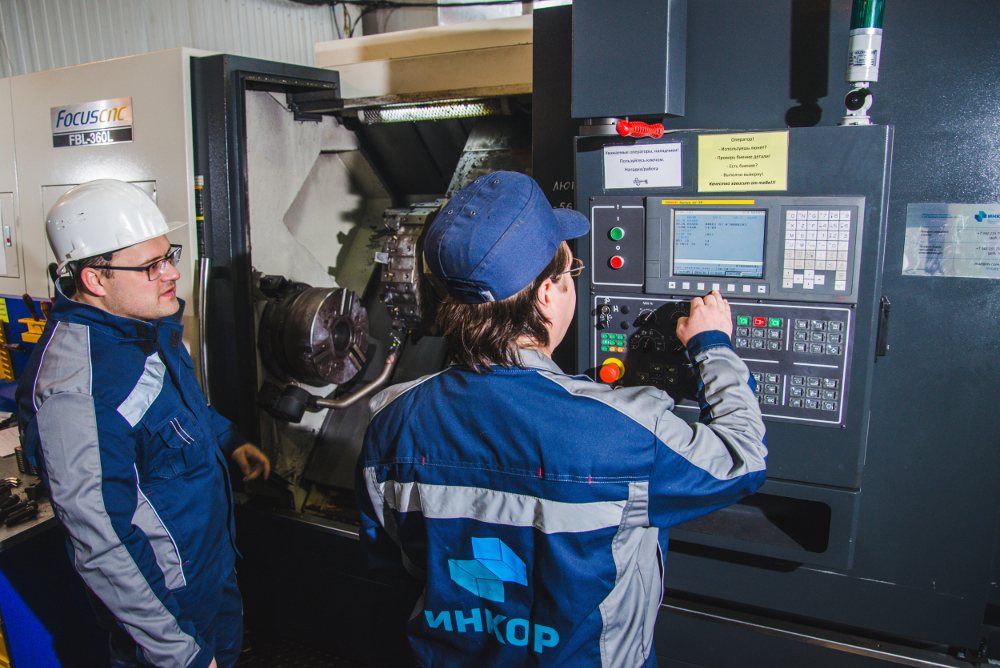 We understand Service in the broader meaning of the word. Every In-Core employee at his job is aimed to effectively resolve the current tasks while providing for maximally comfortable interaction with the company.
Service department personnel are mechanical engineers, electronic engineers, process engineers - machine setters. Main advantage of service by In-Core is work with highly qualified engineers possessing many years of work experience.
Basis of In-Core service department are specialists possessing experience in repairing and assembling CNC machine tools even since end of 1990-ies. This is legacy of OAO Remos-PM (joint-stock company). This enterprise was included into Perm Motors group and professionally serviced the whole fleet of machine tools (several thousand items) of the plant. One of indicators of service department competency is participation of our engineers in Mekhatronica Perm Region machine tool building project. Within frames of the project In-Core is responsible for the general assembly of the machine tools from components, installation of electronic components and commissioning.
Level of knowledge and experience of service department was a basis to receive partners certificates from Fanuc, Heidenhain, Renishaw, SMW-Autoblok and many other renowned manufacturers of machine tool units and components.
Except servicing the equipment and accessories being delivered, In-Core service center offer wide range of commercial services:
Commissioning.
Subscriber maintenance of CNC machines fleet.
Scheduled maintenance of machine tools.
Diagnostics and emergency repair.
Lifting services, supervised installation and equipment installation.
Training customer personnel in equipment operation and maintenance.
Equipment upgrade.
We practice flexible servicing policy. A claim is responded within first 24 hours since its receipt.
As unscheduled equipment downtime is sensitive for any enterprise, first thing we do is remote diagnostics.
Except standard methods related to telephone consulting, in recent years remote equipment monitoring systems extends into ever greater expansion. We propose our customers to fit their equipment with SkyMars software. Using it, remote service machine tools diagnostics by our engineers is facilitated significantly.
In case of due qualification of Your employees and according to mutual agreement, we grant an opportunity to remedy faults using Your resources while preserving warranty obligations, which also reduces equipment reconditioning time.
If remote restoration of machine tool operability is impossible, then In-Core service engineers perform warranty visit. We use modern professional equipment for diagnostics and repair. Quick-wearing components and separate spare parts for popular machines are at stock with In-Core. Development of international logistics in recent years significantly reduced time of spare parts delivery from the manufacturer, if they are absent at supplier stock. Small- and medium-sized components arrive to warehouse in the RF within 7-10 days since dispatch, taking into account customs clearance.
Starting working with In-Core You obtain a reliable and responsive partners for many years to come.