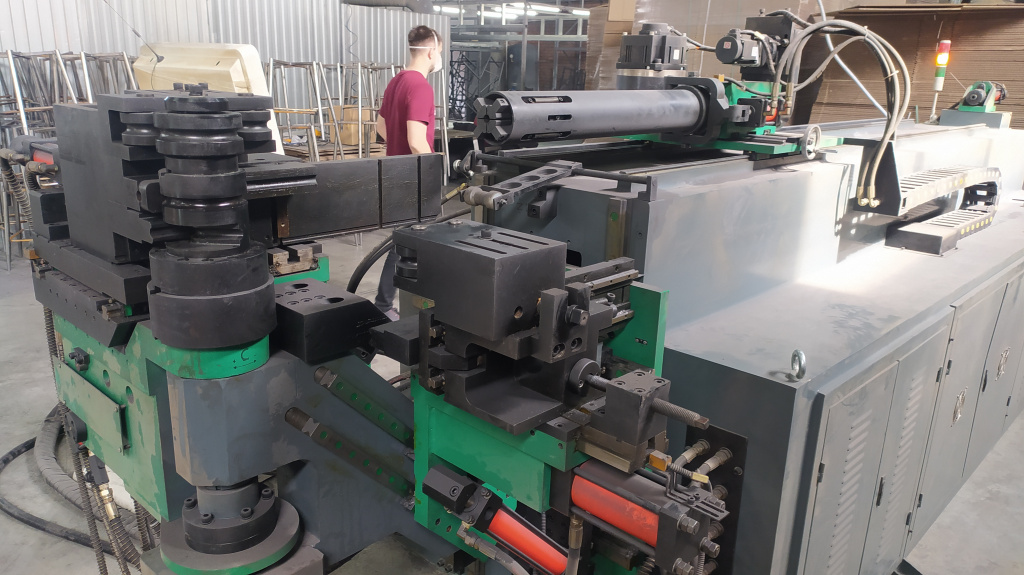 In June, our company's specialists conducted training on the pipe bending machine Sanco SB-38CNC-TR-E-R-LR for Furniture Solutions LLC in Ufa.
Anatoly Solovyov, a sheet metal processing engineer, and Ruslan Daripov, an engineer for working with foreign suppliers, instructed the company's employees on the purpose of the main pipe bending units, installation and debugging of bending tools, and machine maintenance.
They are conducted training on pipe bending control in manual and automatic mode. Our client provided 3D models of pipes that are necessary for its production. Our specialists made test details and made their control measurements, on the basis of which they adjusted the control program and gave explanations on the CNC programming algorithm.