How often do you give up on a tricky task? Our engineers never give up!
The dimensions of horizontal boring mill FEMCO BMC-110R1 are larger than standard equipment dimensions. Therefore, the machine installation in the city of Voskresensk was complicated by several features: the lack of the required ceiling height in the customer's workshop and insufficient distance between the trusses to drive the truck crane.
Incore engineers found a solution that did not affect the safety of the workshop structure. As usual, the equipment was unloaded by a truck crane. The machine bed was transported by two loaders to the workshop, then it was placed right on the foundation.
The most difficult task was to install the column on the bed base: because of the ceiling height in the workshop, the installation using a beam crane became impossible, while the truck crane was not maneuverable enough due to layout of the trusses. Then it was decided to bring the column inside with a truck crane, pass a metal bar through the eyebolts in the workshop, and, by lifting the column with a loader, install it on the base of the bed. The counterweight was installed in the same way. The crane was only used to mount the spindle.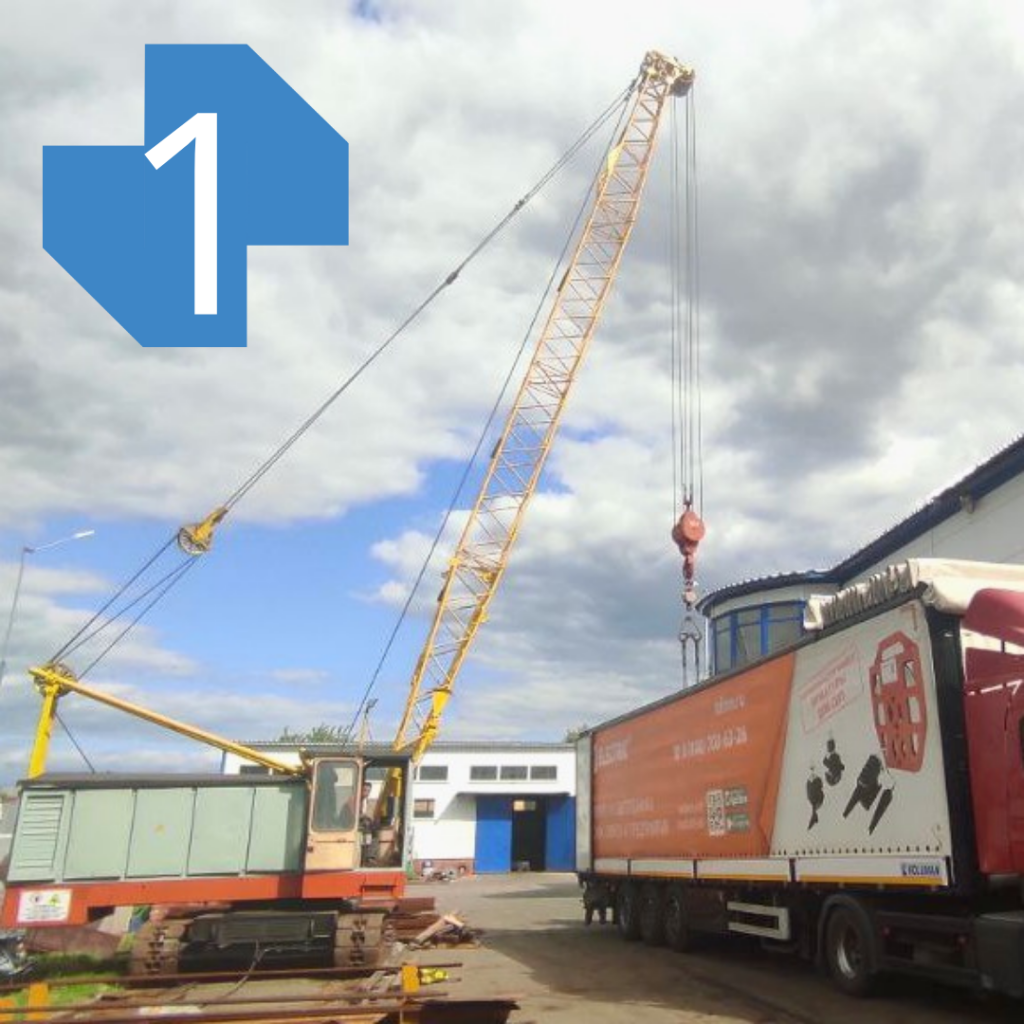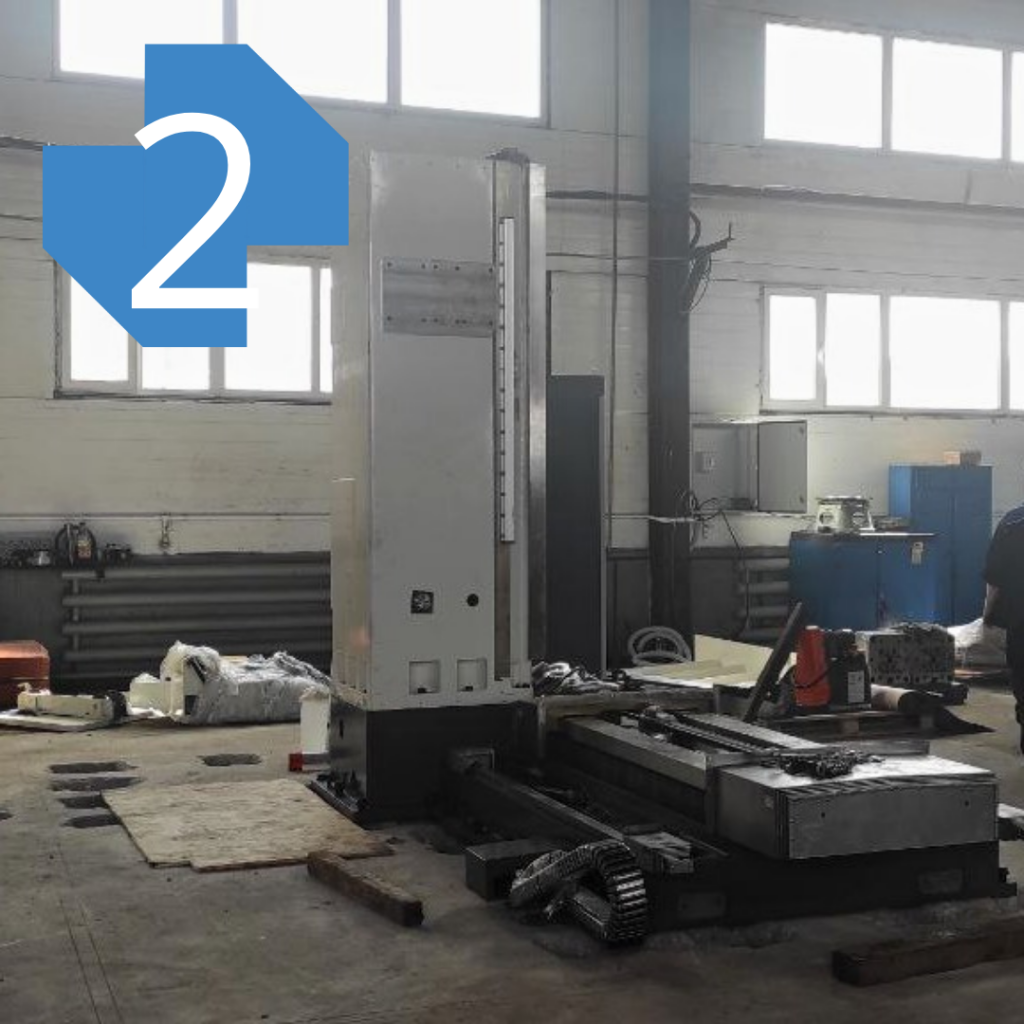 The next step was to fill the anchor wells with concrete. The anchor bolts were inserted for pouring, the machine was leveled by setting the level on the slideways of the machine and calculating the preliminary position of the bed with the stop bolts. The concrete was poured by the customer. While the concrete hardened for 4 days, the specialists were engaged in the final assembly: they installed the work table, lubrication system, power supply and sensors.
After the concrete hardened, our specialists made the final level adjustment. Then they have checked and adjusted the machine geometry, axes, and beating. During one day, the machine was operating at idle to test the operability of its hydraulic system, lubrication system, pneumatic system, tool change operation, movement along the axes, and a test program for the machine operation was launched.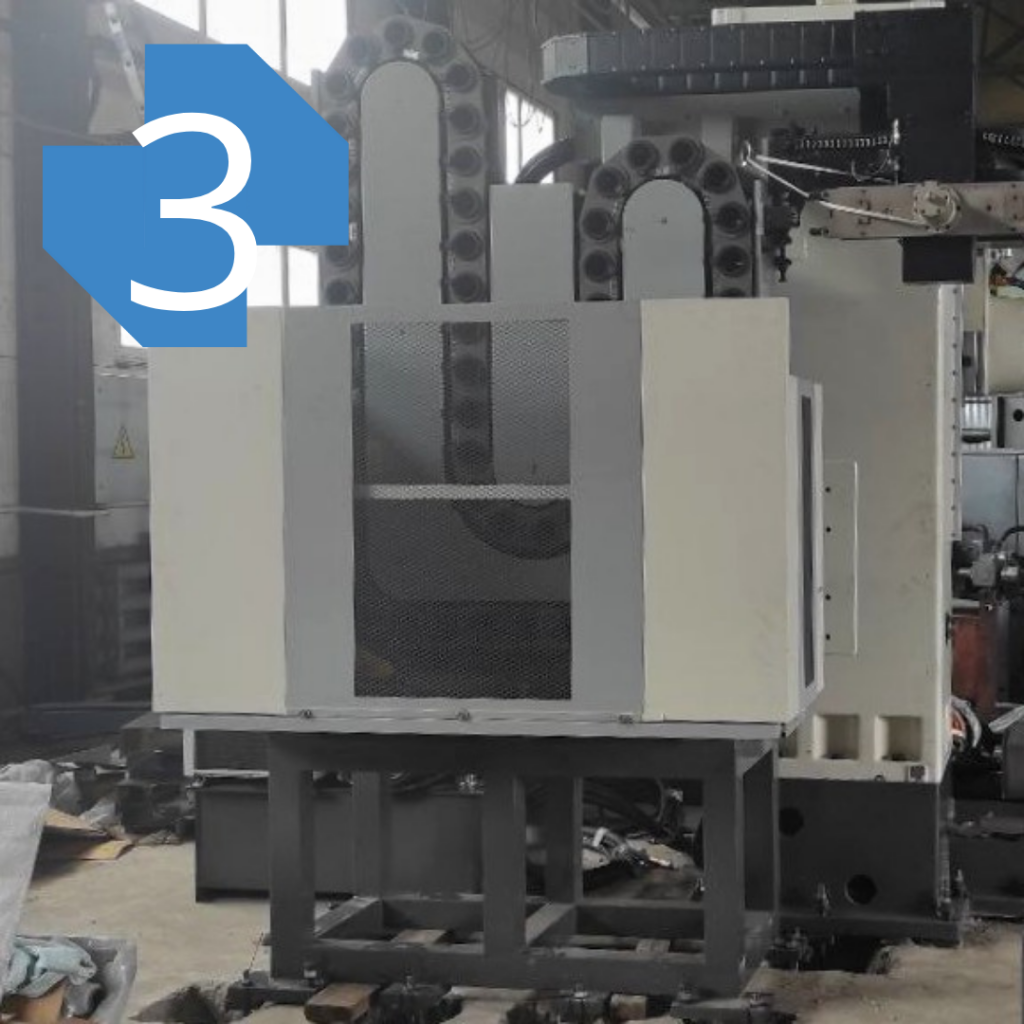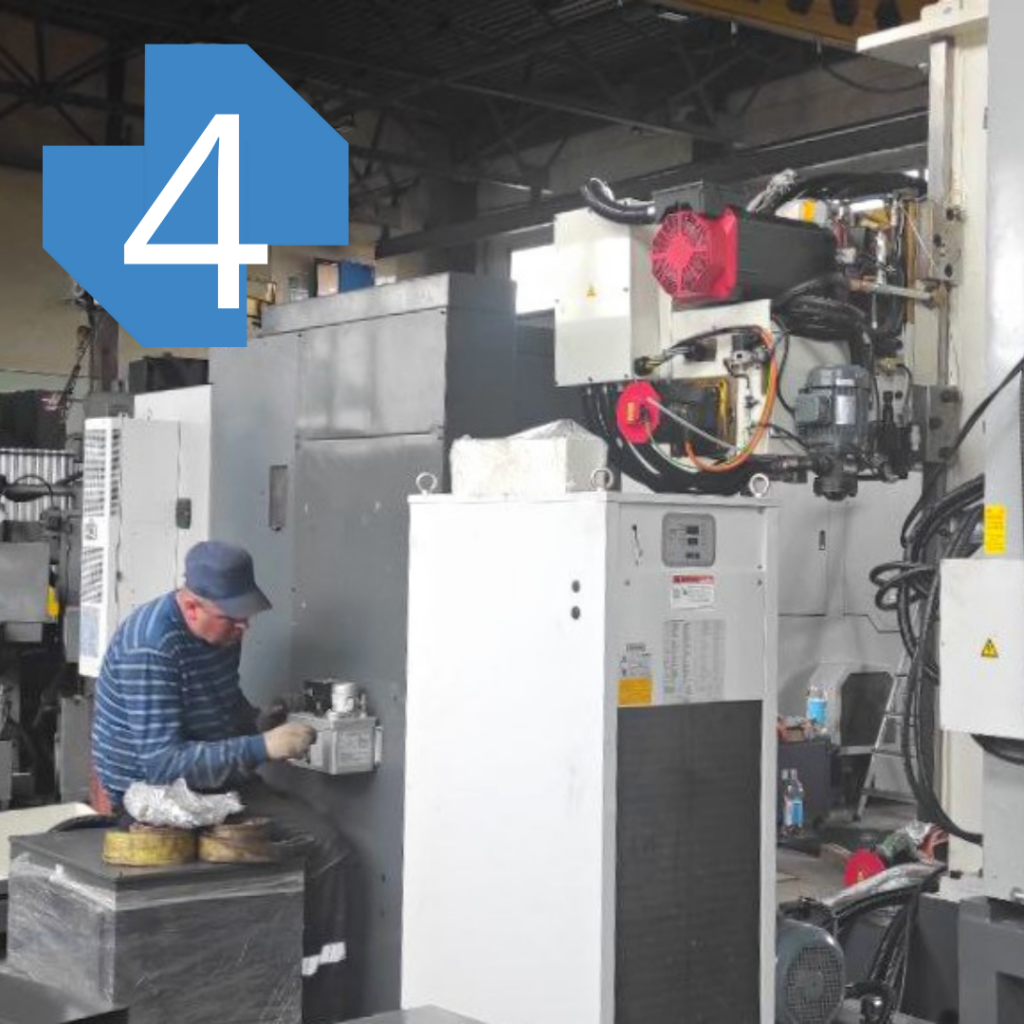 Someone is afraid of difficulties, but we believe that it is the way that allows you to grow and gain experience.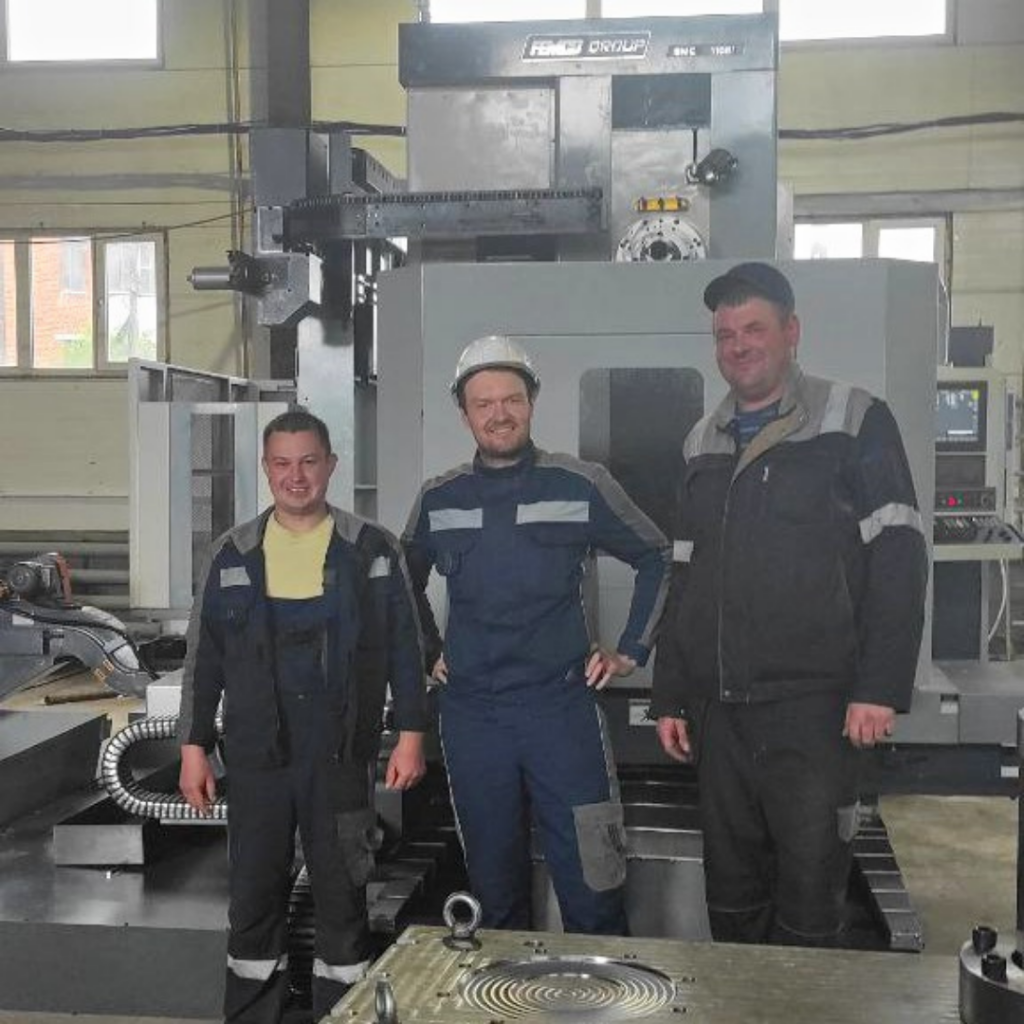 To order the equipment, please contact our equipment department by phone +7 (342) 273-01-01. Next time we will tell you about the machine commissioning. News from Voskresensk are coming soon!