CNC-Takang

is one of main suppliers of Incore, which constantly upgrade its equipment. The company has released a

new LAN series

,

a hybrid model of LA series and LC series: LAN has higher performance than LA series, while the cost is lower than the one of LC series machines.

Key technical characteristics of LAN40 x 2200 model:
• Swing over bed: 1016 mm
• Distance between centers: 2200 mm
• Maximum workpiece weight in centers: 6500 kg
• Bed width: 480 mm
• X-axis travel: 430 mm
• Z-axis travel: 2200 mm
• Spindle motor: 22/26 kW
• Maximum torque on the spindle: 6382 N*m
• Machine weight: 9000 kg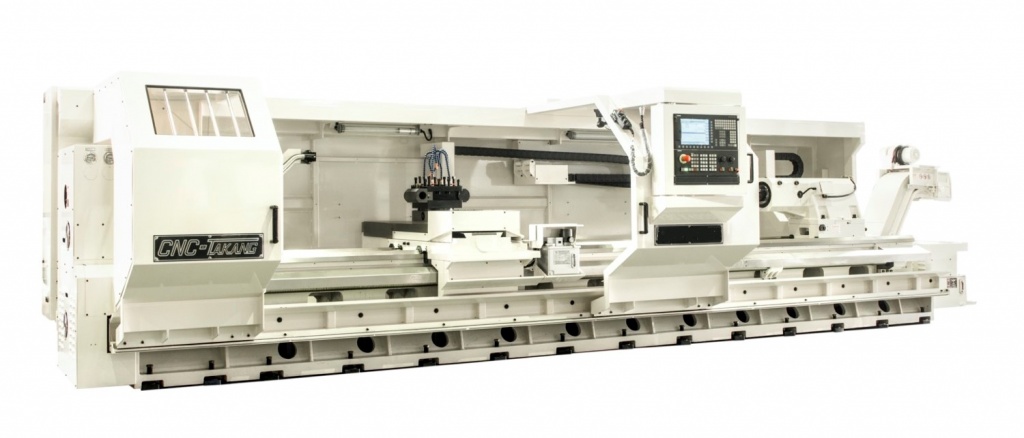 LAN series

is an upgrade of the LA series with a floor-type bed (bed and its base are made of solid cast iron). The level of accuracy for the

LAN series is the same as for the LC series. In addition, LAN series machines are equipped with a hydraulic tailstock with a quill of an increased

diameter of 160 mm and a stroke of 230 mm, which will increase the workpiece weight in the centers from 5500 kg to 6500 kg.

The machine kit includes a hydraulic tailstock with a static quill instead of the manual one in LA series, a hydraulic turret with 4 or 8 positions

(optional) with a cutter section of 32x32; upon request, it can also be equipped with a chip conveyor, a tailstock with a rotating quill, driven

turret and other optional features.

You can request detailed characteristics from our managers on the website or by phone +7 (342) 259-03-20.